Not every orthodontic case is the same. While some patients need to address major orthodontic concerns affecting their their bite function and health; others simply know that small changes to how their smile looks could have a big impact on how they feel! 
Some of the parents in my practice had braces in the past (but didn't wear a retainer) and lost the straight smile they once had. Many other adults have just never been happy with their smile. Maybe you've never considered orthodontics as an adult because you can't imagine wearing metal braces to client meetings; maybe it's because it's a big time and financial commitment to undergo years of braces as an adult. 
Whichever boat you fall into, we have good news! My team and I don't want any roadblocks in the way of you having a beautiful smile… or having it back again. 
That's why we're offering special treatment options to the adults of our community where my team and I will address only the elements of your smile that are most important to you. That means treatment times as short as 6 months and fees as low as $99 a month with no money down. With our virtual appointments you submit weekly photos via a smartphone app and I can monitor your progress. That means fewer in-person visits, more efficiency, and texts from me with feedback on your progress. 
You also get all the great benefits of Invisalign from a practice that has over 20 years of experience:
People won't notice you're wearing them
Invisalign uses a series of clear aligners to straighten teeth. And, unlike traditional braces that you might have had as a kid, Invisalign aligners are removable. You take them out briefly when you eat or brush your teeth - that means no food caught between brackets; no flashbacks to the middle school cafeteria for you. Most of the time your aligners will stay in so they can do the work of moving your teeth. The good thing is that they are virtually invisible so people won't even notice you're wearing them.
Expert Care
There are many services out there claiming they can mail you aligners and fix your teeth. We strongly believe that even the smallest changes to your mouth should be done under the in-person care of a trained and certified orthodontist, and the AAO agrees. Make sure you know who it is that is making changes in your mouth. What looks like a small fix could domino into major issues without a trained orthodontist looking at the full picture. 
Benkovich Orthodontics is a Gold Plus Invisalign provider. That means we're in the top echelon of Invisalign providers in Maryland and Washington DC area. We have 20 years of experience treating teens and adults with Invisalign. We know what we're doing and we've treated cases that are difficult and those that are simpler. Our team strives for clinical excellence in a friendly and welcoming environment. We appreciate that you have a busy schedule and will make sure to have you in and out as quickly as possible - time is important to us! …. It's one of the reasons why we offer treatment options that fit your needs.
Sometimes the most minor fix is just what you need
Together we will figure out which elements of your smile are most important to you. We'll agree on a course of treatment to fix only those areas, and we'll set an estimated timeline. Because of the limited nature of the adjustments we are able to improve your smile in a much shorter timeframe than for those looking for full orthodontic treatment. 
Sound like this is for you? 
If you're interested in talking about about whether you're a candidate for Partial Treatment with Invisalign, click the button below to book a 3D scan to see your options.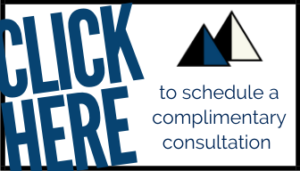 Dr. Benkovich earned a Bachelor of Science from Pennsylvania State University. After graduating magna cum laude from the University of Maryland Dental School, he pursued an orthodontic residency at the University of Louisville. In addition to being certified in the dental specialty of orthodontics, he conducted original research in digital radiology for which he earned a master's degree in oral biology. He is a lifelong student who attends numerous continuing education courses each year, which helps him stay on top while providing the latest in orthodontic care.